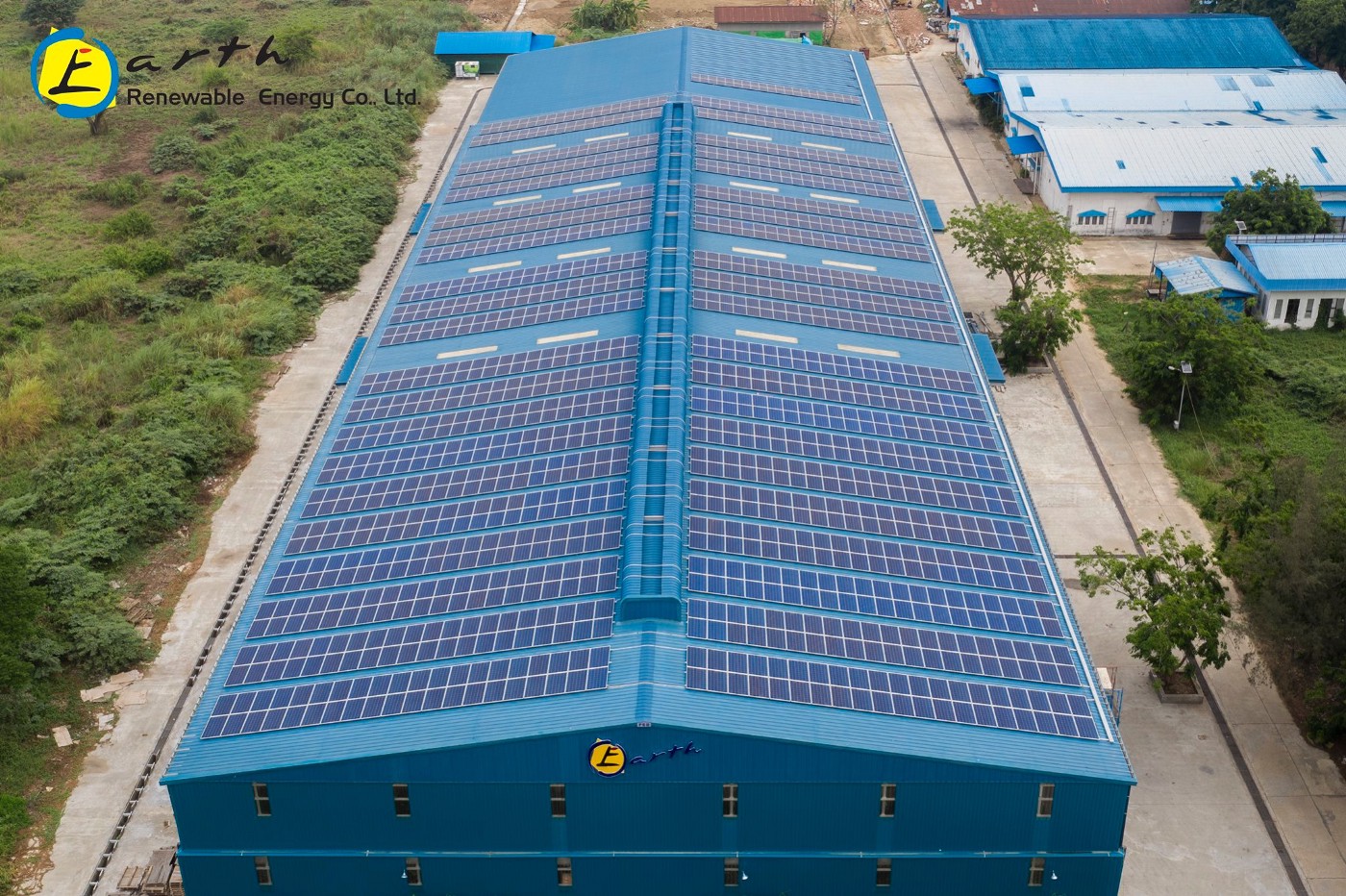 18/03/2019
Earth Renewable Energy Company – Myanmar has introduced and initiated the hybrid solar rooftop system at the Earth Industrial factory since the year 2017.
The installation of hybrid solar rooftop system was started in October 2017 and completed in November 2017. It has been over a year that the electric power required for the Earth Industrial Company's manufacturing has been fulfilled by the systems. This system with 0.583MW capacity in combination with solar system, battery and generator that is the first-ever and the biggest Solar Rooftop Hybrid PV-Battery-Diesel System in Myanmar.
Earth Renewable Energy Company is much proud of this hybrid solar rooftop systems that help fulfill Myanmar's electric sector. The systems help boost the electricity efficiency since it produces the electric power 2100 unit per day and it helps minimize air pollution by reducing the CO2 emission.
If you are interested in fulfilling energy requirements for your workshops and factories by the most efficient and sustainable mean, please do not hesitate to contact Earth Renewable Energy – Myanmar @ No.53/54, Pyay Road, Mayangone Township, Yangon, Ph. 09-254198178, email solar@earthgroupofcompanies.com